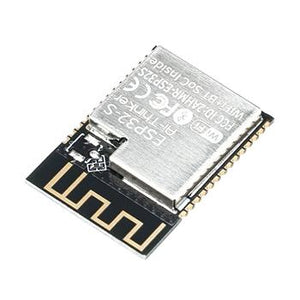 Description
It's the ESP32 (WiFi and BLE module) but what's real nice about these is the fact that they also have an IPEX connector should you want to put down an antenna with better gain.
Specifications
Module: ESP32-S
Chipset: ESP32-D0WDQ6 (Dual core processor)
Datasheet: Click for datasheet
Processor: Xtensa® 32-bit LX6 Dual-core processor, up to 600 DMIPS.

448 KByte ROM

520 KByte SRAM

16 KByte SRAM in RTC.