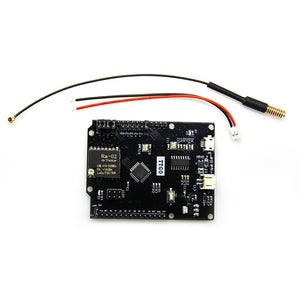 Description
A Arduino Uno board with an LoRa SX1278 radio build on board, the board also has a Lithium Ion charge circuit. 
Specifications
For some development information please see the following link.
Also take a look at the following link, keep in mind this board has everything built in you don't need to wire the radio separately......